Following the government's recent announcements of further relaxation of Covid 19 restrictions, LNBP Community Boating are pleased to announce a unique opportunity for family groups to hire our boats for holidays and short breaks.



From Saturday 4th July and for the remainder of the 2020 boating season, our boats – Lancelot and Guinevere – can be hired by family groups for weekend or midweek short breaks of two or more day/night trips, up to 14 day trips.

Both boats are purpose-built, full-length, modern vessels that are designed, fully-equipped and maintained to the highest possible standards. Each boat is 12 berth in size across three separate cabins with central heating, instant hot water and double glazing, and contains two toilets and a shower. Sleeping accommodation is provided in four berth and six berth cabins, with the saloon area also providing accommodation, with an additional berth also available in the rear cabin.



Our boats are available for hire from Saturday 4th July until Saturday 31st October 2020, for a minimum of two day/night stays, up to a total of 14 days.

We can assist with everything regarding your trip, including route planning with so many great places to potentially visit depending on your length of trip.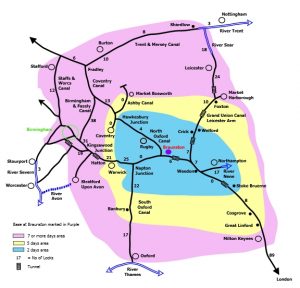 Hiring of our boats are on a first come, first served basis, with the stipulation that at least one person in the family group has a Certificate in Community Boat Management (CCBM) and assumes responsibility of the boat. All users of the boats must however follow and comply with the current government guidelines.

In these unprecedented times for everyone, the impact of the coronavirus and the social distancing rules has forced us to 'think outside of the box' in order to survive.  Whilst our normal 'charitable remit' to bonafide groups will pertain when this present 'emergency' situation is over, this current opportunity for hiring of our boats – which are normally only available to community groups and organisations – is something unique in nearly 40 years of our operation and therefore one not to be missed.

Our boat hire are available subject to availability, with our hire charges less than our standard rates for our usual community group clients due to the short notice.

To find out more information about the boats, hire rates and current availability, call LNBP's Booking Officer Nigel Smith on 07967 406875 or email at bookings@lnbp.co.uk
 
Alternatively head to our online Bookings page here to check availability and make a booking enquiry, or complete the form below.

---
---