The latter months of the boating season are a wonderful time to enjoying the changing colours of the season, so this October why not think about cruising the Oxford Canal from Braunston with our boats.



In 1768 the Oxford Canal was formed to link the Coventry Canal at Longford, via Banbury to Oxford, then to London via the Thames.  Ease of construction was crucial to avoid unnecessary locks, embankments and so on, so by 1774 it followed the contours via Rugby and Hillmorton, to Braunston.  Our mooring base at Braunston is yards from the historic junction of the Oxford and Grand Union Canals, known as the Braunston Turn. Here the Oxford takes a route off to the north, and from here is known [surprise, surprise] as the North Oxford Canal. It is the extension of its southern counterpart from Napton Junction to Oxford.

One noticeable feature of the North Oxford is that its route is simpler to navigate, thanks largely to being basically much straighter than the South Oxford section. This is because the original canal owners had the route drastically shortened by straightening the route between Braunston and Hawksbury to try and improve journey times. As a result, this section of canal is particularly popular with boaters not only because of its navigation but also as there is so much to see and enjoy on what is a lovely, quiet, scenic stretch of waterway. From Braunston, there is a wonderful lock-free section of canal through open countryside until reaching the short three-lock section of locks at Hillmorton.  From here, you can progress to pass the outskirts of the historic Rugby before heading through the short tunnel at Newbold, onto Brinklow, past Ansty before reaching Hawkesbury Junction and its meeting with the Coventry Canal.

Read more about this route here

That is just one suggestion of several different routes you can take and enjoy with us; there is of course the option of heading south on the Oxford towards Napton and Banbury – Read more here

Unique opportunity for family groups
 
The coronavirus pandemic outbreak has meant LNBP have been able to offer a unique boat hire opportunity for family groups for the 2020 boating season. It means our boats – Lancelot and Guinevere – can be hired by family groups for weekend or midweek short breaks of two or more day/night trips until Sunday 1st November 2020.

About Our Boats

Both boats are purpose-built, full-length, modern vessels that are designed, fully-equipped and maintained to the highest possible standards. Each boat is 12 berth in size across three separate cabins with central heating, instant hot water and double glazing, and contains two toilets and a shower. Sleeping accommodation is provided in four berth and six berth cabins, with the saloon area also providing accommodation, with an additional berth also available in the rear cabin.


Help is at hand!

We can assist with everything regarding your trip, including route planning with so many great places to potentially visit depending on your length of trip.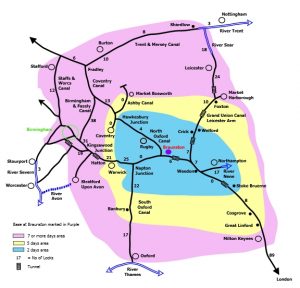 Hiring of our boats are on a first come, first served basis, and subject to availability with the stipulation that at least one person in the family group has a Certificate in Community Boat Management (CCBM) and assumes responsibility of the boat. All users of the boats must however follow and comply with the current government guidelines.







How to book and find out more

To find out more information about the boats, hire rates and current availability, call LNBP's Booking Officer Nigel Smith on 07967 406875 or email at bookings@lnbp.co.uk.


Alternatively head to our online Bookings page here to check availability and make a booking enquiry, or complete the form below.