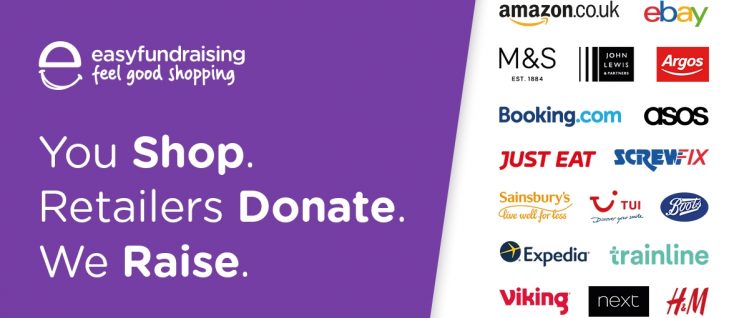 LNBP have recently registered with easyfundraising – and we need your help!
easyfundraising is a great website where you and others can help LNBP Community Boating raise funds simply by doing your everyday online shopping with over 4,000 big name retailers like Amazon, Argos, John Lewis, ASOS, Booking.com, eBay, Boden, and M&S. Every time you shop online, LNBP receive a small donation to say 'thank you' – and it's completely free too!
Take a look at the short video here which explains how easyfundraising works.
As with all our fundraising activities, we want to raise as much as possible; to provide funds for a young person or persons to enjoy the delights and benefits of a canal boating trip or holiday that they may not necessarily be otherwise able to afford.
So please sign up and help us. To do so, please click here