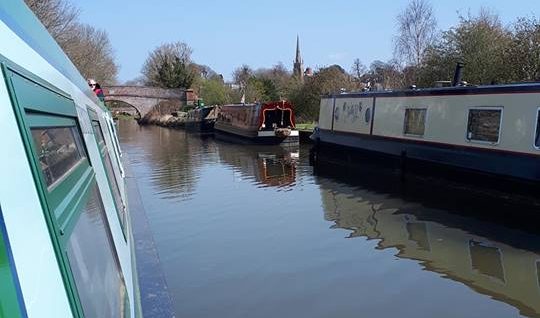 A short video to share with you which perhaps typifies one reason why here at LNBP Community Boating we love our canals so much.
It was taken on Saturday morning on board Lancelot as we prepared to welcome and take out a local Scouting group for a day trip.
And what beautiful weather they had, especially for mid-October.
Many thanks to our Bookings Officer, Nigel Smith, for sharing this short video which can also be found on our YouTube channel here
---
If the peace and serenity of the canal looks and sounds like something you and your group would enjoy and like to sample, why not get in touch.
We welcome groups of all ages and interests to sample the delights and benefits of our inland waterways. And from our mooring here in Braunston we are blessed with some of the most wonderful waterways and surrounding countryside in the UK.
To talk to use about either a weekend or midweek residential trip or perhaps a day trip for your group, contact Nigel either by telephone on 07967 406 875 or via email: bookings@lnbp.co.uk