If you are reading this article, you may have noticed something different about our website.
It has undergone a bit of a refresh and has a whole new look to it.
It has been several years since our website has had a revamp and with 2021 being our 40th anniversary, it seemed an opportune time to give it an overhaul.
Once again we have been working closely with Dinesh Fernando of Web Growth Consulting in Rugby on this project. With his guidance and expertise he has provided us with a new theme which once again aligns with the LNBP branding whilst providing added functionality to make our website even easier to navigate (if you will excuse the pun).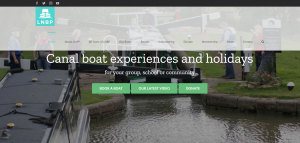 We hope you like the new look – we certainly do.
Why not take a look around the website and let us know what you think. Send your thoughts, comment and feedback via email to us at marketing@lnbp.co.uk.
A huge thanks once again to Dinesh for his help and guidance. For further details about Web Growth Consulting, click here