LNBP Community Boating are pleased to welcome three new project skippers to their ever-expanding team.

 Here's a bit of background to our new recruits.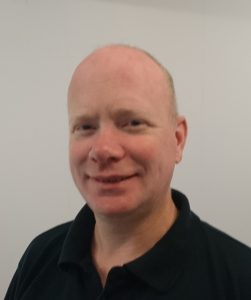 First up is Russ Baldwin who is 47 and comes from Bookham near Leatherhead in Surrey.

His day job is with Openreach where he has held a wide variety of engineering and management roles since starting with BT as an apprentice back in 1988. His current role is as an overhead line surveyor and maintenance engineer where he gets to spend his days up poles in some of them most beautiful part of the countryside. Which may also explain why he also works part time as a climbing instructor.

Russ's hobbies mostly stem from time in Scouting. He has been involved since he became a cub at the age of 8 and has enjoyed time as a leader where he has worked with Cubs, Scouts and currently with Explorers. In the past he has also spent many years instructing windsurfing and kayaking/canoeing but is now starting to get far more enjoyment from touring with an engine and the ability to drink endless cups of tea!

In the evenings he says he likes nothing better than making things with rope or string, anything from Fenders to key fobs, dog leads, Scout woggles or bottle covers. He also likes to bash out one of his three tune repertoire on one of his dust-covered guitars.

Russ's favourite sport is rugby and, although he is now retired as a coach he is still a qualified referee and a passionate Harlequins & England fan.

Although by his own admission his narrow boating experience isn't the most extensive, Russ has been in and around boats for most of his life, so he is looking forward to learning the ropes from some of the projects more seasoned skippers and also teaching them a few things along the way.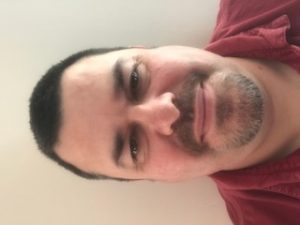 Our second new recruit is Martin Tolley, who is 49

His background covers 14 years in the army firstly as a mechanic, finishing as a helicopter pilot. He has spent the last 20 years in the licensed trade now running a fantastic country pub, The Ferry in Alveston.

With the little time he has off, Martin says his hobbies list as scouting, flying and 'anything on water'
With the latter in mind, his boating experience includes kayaking, canoeing, sailing- both yacht and dinghy, and of course narrowboating; all mostly done through Scouting.

Martin has spent a number of years until last year with a RN recognised sea scout group as scout leader, and is now working with North Oxfordshire Scouts at district level. He is also an active member of ALNASU, the active support unit for RN sponsored events.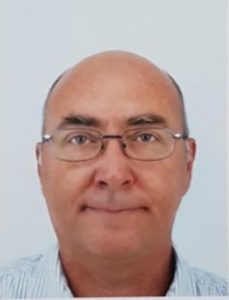 Last but by no means least we welcome Paul Dadford who is 53 and from Rutland.

In his day job he is a procurement consultant working on major projects. He has worked on the London 2012 and Rio 2016 Olympics, the 2018 European Championships in Glasgow, and the FIFA 2022 World Cup in Qatar. He is currently working on the new Eden Project planned for Morecombe Bay.

Paul is a volunteer skipper on the Grantham Canal trip boat and is currently undertaking his MCA Boatmaster training with the Peter Le Marchant Trust in Loughborough. He is also managing a project to create a linear park based upon the remains of the Oakham Canal and has previously been a Civilian Instructor with the Air Cadets.



---

Please join us in welcoming Russ, Martin and Paul to the LNBP Community Boating project team. It is great to have you aboard (no pun intended!), and we hope you have a long and happy association with us.

---

LNBP Community Boating are always keen to welcome new volunteers to our organisation,

We have many opportunities available including being a boat skipper, assisting with boat maintenance, fundraising and marketing, so if you are 16 years old and over, why not consider getting involved?

Find out more here