LNBP at Braunston Community Boating has benefited from Waitrose and its customers showing that local communities do matter.

 
We have again been the beneficiary of a kind cheque donation for £266.00 courtesy of Waitrose's store in Daventry. This is after their customers voted for us to be one of their monthly beneficiaries of the company's Community Matters scheme.

Since its launch in 2008, the scheme has donated £14 million to local charities chosen by their customers, who by placing a token in the Community Matters box at their local branch are helping their community. Each month every Waitrose branch in the UK donates £1,000 (£500 in convenience shops) between three local good causes that they choose.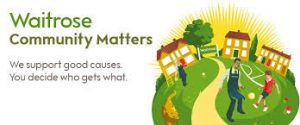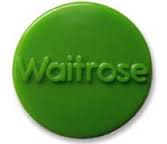 The principle is that at the end of a customer's shop in branch, they receive a green token to place in a box of the good cause who they think they would most like to support. The more tokens a cause gets, the bigger the donation they receive.




Having been nominated and receiving of a donation last year, we were again one of three chosen charities nominated for January 2017. From the little green tokens placed in the box by Waitrose customers in Daventry, they have now been counted and we have now received a donation of £266.00.

This will go towards LNBP at Braunston Community Boating's Bursary Fund, which is able to help many people and groups that may be interested in a canal boating holiday experience but may not necessarily be in a position to afford it.
The Fund assists those people who for many a trip or break with us is the first holiday they have had and introduces them to the joys, great experience and new horizons that the canals and inland waterways offer.
From everyone at LNBP at Braunston, may we extend a huge thank you to everyone at Waitrose in Daventry for inviting us to participate in the scheme and providing us with the donation, and also to Waitrose's customers for 'voting' for us by placing their tokens in our box.
---
Find out more about Waitrose and their Community Matters scheme here