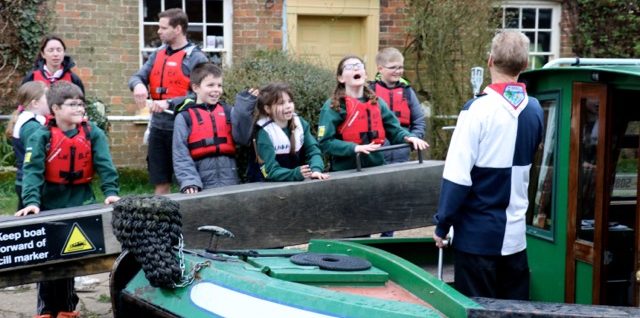 With our 2020 community boating season almost upon us, our remaining availability for the coming months is becoming limited.
Here's a list of the weekend dates we currently have available for community groups and organisations, for either one or both of our boats.
April 2020
Friday 24th to Sunday 26 April (1 boat)
May 2020
Friday 8th to Sunday 10th May (1 boat)
June 2020
Friday 12th to Sunday 14th June (both boats)
Friday 26th to Sunday 28th June (1 boat)
July 2020
Friday 3rd to Sunday 5th July (both boats)
Friday 10th to Sunday 12th July (both boats)
Friday 17th to Sunday 19th July (both boats)
August 2020
Friday 14th to Sunday 16th August (both boats)
Friday 28th to Sunday 30th August (1 boat)
September 2020
Friday 11th to Sunday 13th September (1 boat)
October 2020
Friday 2nd to Sunday 4th October (1 boat)
Friday 23rd to Sunday 25th October (both boats)
Friday 30th October to Sunday 1 November (both boats)
---
These dates are subject to availability at the time of writing.
If you are interested in making a booking for your community group or organisation, here's what to do.
Head to our online Bookings Page here, complete the booking form and we will be back in touch to confirm your booking soon after.
Alternatively, please contact our Booking Officer, Nigel Smith, on 07967 406875 or email him at bookings@lnbp.co.uk with your requirements. Nigel will also be able to assist if you have questions or queries.
And here's a thought – why not make it a long weekend of it by making your trip over 3, 4 or 5 days? Several of these weekends currently available also have scope to tag on a few days extra into the week that follows.
Check out the current availability by clicking here.