It is always great when we receive some external press and media coverage to tell people about what we do and what we have been up to.



So it is great to see our recent story about receiving a kind donation from the customers of Waitrose in Daventry has now made the online and print editions of The Daventry Express.

Back in March, LNBP at Braunston Community Boating were the lucky recipients of a cheque donation courtesy of Waitrose's Community Matters scheme, which is run each month in Waitrose stores across the UK.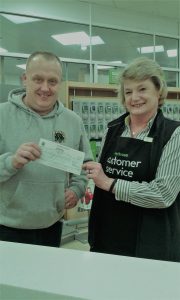 At the end of their shopping, each customer is given a green token to place in one of three collection 'bins' which are allocated to three local good causes each month. All Waitrose customers have to do is nominate which good cause to place their token in. At the end of each month, the tokens are counted and the £1000 allocated [each month] is split with each cause receiving a donation according to how many tokens they have received.

Click on the link here to go to the story  on the Daventry Express online.

(Many thanks to the Daventry Express for their coverage and support)


---

You may have noticed it is the Crick Boat Show in Northamptonshire this coming Whitsun bank holiday weekend.

If you are planning on visiting the Show on any of the three days, do pop by and say hello to us as we will be there.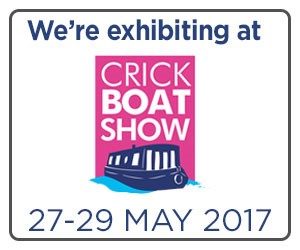 Once again, LNBP at Braunston Community Boating have been appointed as the Crick Boat Show's Official Charity Partner and will again be running the boat trips up the Leicester Arm of the Grand Union Canal for showgoers.

To book your boat trip – which is free but we do accept donations in lieu – find us at Stand Q50, and also come aboard one of our boats – Guinevere – which will be quayside just down from our tent, where you can also find out more about us, what we do and can offer.

Hope to see you at the weekend!