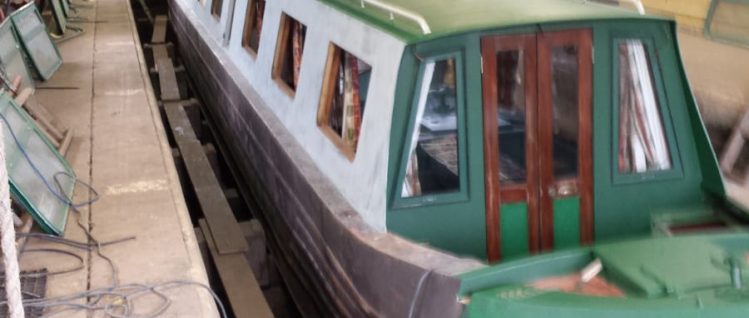 The restrictions from the coronavirus pandemic means our activities are still on hold, but we are brightening up our look for when we are back into service.
No doubt many of you have taken the opportunity during the lockdown period to undertake some decorating in and around the home. Well, so have we!
With our two boats Lancelot and Guinevere still not permitted to venture out on the canals with our client groups, we have instead taken the opportunity to give one of them a new coat of paint and undergo some maintenance work which was otherwise scheduled for later in the year.
Thanks to kind arrangement at short notice, Guinevere was taken the very short distance from our mooring at Bottom Lock and into dry dock for works to get underway.
See the images below to see how things are progressing
---