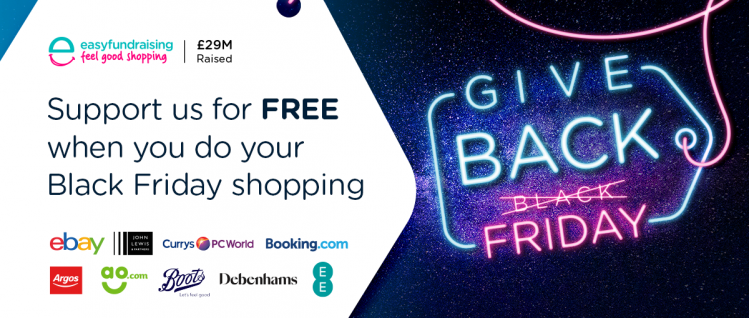 If you're shopping the Black Friday sales, please remember to use easyfundraising!
Over 4,000 shops and sites will donate to LNBP Community Boating for FREE when you use easyfundraising to shop with them. This means you can raise donations for us no matter what you're buying – whether that's gadgets, electricals, games consoles, toys, clothes, gifts or anything else!
These donations make a BIG difference to us and don't cost you anything extra, so please keep us in mind while you're grabbing a bargain.
For great deals and offers, click here